SUCCESS STORIES
What can I say about Brian's team at State-of-the-Art? Every one of their therapists does an outstanding job of taking the time to understand their clients and the reason behind whatever ails them. Most importantly they care about you as a person, not just as a client with a checkbook.
The team is very knowledgeable and are constantly looking to improve themselves through the care they provide. It seemed to me like each therapist had their own separate specialty or niche that they really enjoyed working on. As a result, you'll find a well-rounded team who has no weaknesses. They also have all the equipment necessary and more, including an AlterG treadmill and Pilates reformer.
Personally, I struggled with Achilles soreness for 18 months following surgery in 2016 with setback after setback. But with their expertise and care starting in late Nov of 2017, I'm now back on a field pain free. Which six months ago seemed impossible.
I had the pleasure to work with most of their team members including Nandi, Tiffany, Amy, Alvin, and Dan. Nandi and Tiffany even took the time to work on a shoulder issue that arose midway through my time with them (also knocking that out in a matter of 2 weeks). My time at State-of-the-Art was truly enjoyable and they are at the top of my list of therapists I would recommend to anyone looking for the best care in the Southern California area.
Can't thank you guys enough!
Matt D.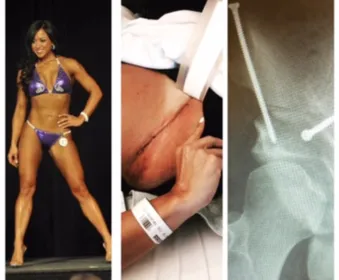 I feel very blessed to have met you guys even though it was under unfortunate circumstances. You all have truly played a vital role in Jared and I's recovery as well as so many other patients who have walked through your doors. I know that your profession can get physically and mentally exhausting, but do know that coming in for therapy is the highlight to many, many patients day. In most cases it is the only time we really get any relief from the daily pain we go through. So in short you are the best part of our day! Never forget why you do what you do because to some of us it means the world to know that we have people like you who care about those of us who are going through life changing events that we have no control over, and having empathy while doing it. I have learned so much from my experiences here at SOTAPT, both as a patient and as an employee and have been fortunate to have been seen by a truly talented team of therapists. You guys are all "Black Diamonds" in my opinion in the industry. Because of you, my hip has felt amazing and I have a renewed sense of hope that I can get back to where I used to be and have my old life back. Best of luck to all of you and stay in touch. Love you guys!
Stacy D.
To all at State of the Art Physical Therapy,

Thank you very much for helping me achieve my goal of getting back on the bicycle! Your therapeutic plans and work over the years on my hips, back and shoulder have helped me continue to be active and enjoy the cycling that I love to do!
All the Best,
Greg F.
My husband Greg came to your facility in 2012 after bilateral knee replacement. We all recognized he had a complicated surgery but he seemed to be struggling, more than expected, to regain his balance and normal gait. Understandably, it was a scary time for both of us. His experiences at State-of-the-Art Physical Therapy filled him with optimism and confidence. Dan was an amazing therapist on both a professional and personal level. Greg has seen him at the gym and Dan always takes a minute to visit and remind him he is welcome to come in for a tune-up.
I sincerely want you to know what a difference you all have made in our lives. On your website you express your goal to have State-of-the-Art be a place where clients are treated like family. For us, you were so much more than a place for therapy - you gave us compassion and hope. I can't think of anything more valuable that "family members" can give each other at a difficult time. For that, we can never thank you enough!
We are both well and happy. We went on a cruise to Alaska last year and Greg even did a moderate hike with no problems! In our busy lives, it is so easy to forget to thank the people who have made a difference. We didn't want another year to go by without telling you what a positive impact you had on Greg's life (and mine as well).
Greg and Linda M.
I tore tendons below my right ankle and was referred to State of the Art PT by my foot surgeon. At 46, this was my first time having physical therapy and I didn't know what to expect. From the minute I walked in, I was welcomed and informed of my treatment protocol and felt very well taken care of. All of the therapists consult with one another and are always working together to make sure the best treatment and care is being given.
I am now 5 months post-surgery and would not be at the recovery stage I am in without the help and support of these wonderful people. I look forward to seeing them twice a week and am getting stronger every day. They are experienced and caring, which is hard to find these days. I am a fan favorite of Bob Walker, who has taken such good care of me. Brian, Ming, Dan and Nandi are amazing as well, always encouraging and so much knowledge between them all. And Courtney at the front desk is always there to greet with you a smile. Love these people and what they do for people. If you need therapy, this is the place to go. Keep up the good work team!
Angie O.
Can't recommend this place enough if you need an absolutely high level of patient care in physical therapy. There's always one-on-one attention you will get throughout the entire session and the State of the Art staff was friendly and they put in a good effort in making me feel welcome each time. The facility is huge with actual state-of-the-art equipment and booking appointments was easy.

I had shoulder surgery and was very fortunate to have these dedicated physical therapists that are highly knowledgeable, personable, and willing to explain what they were doing. I have been to another physical therapy facility before and comparatively State of the Art Physical Therapy went above and beyond. The physical therapist was with me on every one of my visits and constantly monitored my range of motion progress, performed effective therapeutic exercises and massages including treatment of my weak right hand (from a recent hand surgery).
State-of-the-Art Physical Therapy helped me recover quickly from shoulder rotator cuff repair and provided me with various at-home exercises for rebuilding, using a lot of different techniques, and she answered all of my questions. Additionally, Bob, the trainer who applied laser therapy and tissue massage was very pleasant to work with and lastly, Brian Wong, the overall supervisor was an awesome guy who was always helpful and friendly.

If I could give State-of-the-Art Physical Therapy and Brian's team more than 5 stars, I would!
Jed T.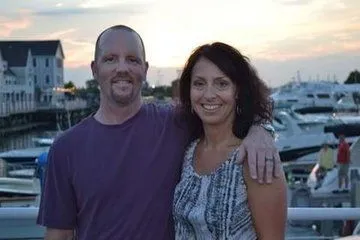 After visiting my primary physician for severe hamstring pain, I was referred by my doctor to State of the Art Physical Therapy. This was my first experience with physical therapy and I did not have very high expectations. My first visit was with Dan Falchetti. Dan spent a fair amount time asking me questions about my medical history, my injury and my normal activities. I was very impressed with the amount of time he spent talking to me prior to administering any physical therapy. Regarding treatment, Dan and the rest of the staff at State of the Art had me feeling relief in just a few sessions. I'm an avid cyclist so I truly appreciated how quickly my issue was resolved but without compromising treatment. They also taught me exercises and stretches to do at home to prevent the injury from recurring. The staff is very friendly and I really like the openness and cleanliness of the facility.
Sherri W.
About 11 weeks ago I was in an accident. My doctor suggested I see a physical therapist. He recommended State-of-the-Art Physical Therapy. Brian and his team are the best I have ever had to work with on my road to recovery. I have been working with Kristen the most. She makes you feel like you can breathe just when you think you can't. If you're in need of physical therapy, this is where you need to be!!! All I need to say is GO!!! It's one on one and they make you feel like a rock star or a professional athlete. The State-of-the-Art Team is made up of educated, caring, attentive, and patient people who truly care about one thing...YOU
Mark P.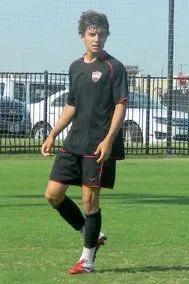 I came to the office a few days after ankle surgery. In just two months of working with the great staff at State-of-the-Art Physical Therapy and training on the AlterG treadmill, I was able to get back out on both the baseball field and soccer field without any setbacks. Many thanks!
Matt L.
In the unfortunate event that you need physical therapy, this is the place to go. They are knowledgeable, friendly, and helpful staffs who all take an interest in providing the best care to each patient who walks through the door. This isn't a mill like so many other establishments. My physical therapist was Dan and with each visit he spent the full hour with me. They use a combination of massage, stretching, and exercise to bring you back to optimum health. I felt like Dan and every member of their staff truly cared about educating and healing their patients. I cannot recommend them highly enough!
Anne Marie M.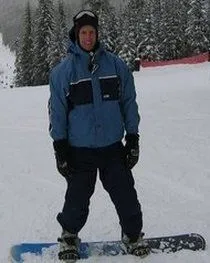 This is the best physical therapy office I have ever been to, and I have been to 4-5. The staff has always been extremely friendly, like that enjoy working there, :). It is not just a job, but they really enjoy helping everyone reach or exceed their goals of recovery. Every therapist has been very knowledgeable, taking plenty of time to get to know my injury situation and responding with many interesting ways to help me make a full recovery for all my injuries including herniated discs in my lower back, neck surgery after a car accident herniated more discs, broken bone in my shoulder, and several other injuries. They have plenty of staff to accommodate my schedule whenever I need an appointment. In addition, their facility is very large, which has all types of therapy equipment ever needed, which makes each session very entertaining and enjoyable. And, they accept many forms of insurance, which helps make my life so much easier. Give them a try, you will not be sorry.
Dan S.
Thanks to you I was able to dance in the recital. I am so grateful that you were willing and able to come to my aid. I can now walk without a limp and dance! My hip is feeling so much better. That is all because you were there to help me. You are so caring and kind.
Sophie M.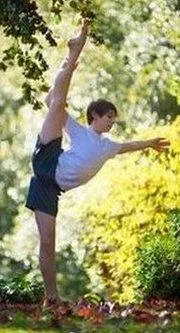 It has been a few months since KAR nationals but I wanted to thank you for helping me during the competition when I was in pain. It may not seem like a big deal to you but you were a "life saver" to me. So, thank you again, so very much, for sharing your talent with me.
Nathan H.
I was involved in a horrific auto accident that left me with both a broken leg and broken arm, I knew my therapy was going to be pretty intensive and I wanted to make sure I got real, quality care. I have been coming to State-of-the-Art for almost 5 months now, and I LOVE them! They really took the time to carefully evaluate my condition and ALWAYS provided me with one-on-one attention. They use a combination of therapeutic exercises, stretching, and massage. I always leave feeling great. Four months ago, I could barely walk with a walker, and now I'm not only walking, but my limp is almost completely unnoticeable. All of the therapists are super friendly and personable not to mention knowledgeable about what they are doing, which is important to me. My rehabilitation has gone remarkably well with the guidance of this clinic.
Diana L.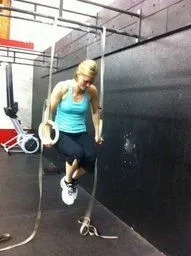 This place is amazing. They have a genuine interest in improving ailments like mine, which was extremely tight shoulders with limited range of motion. The therapist spent an hour doing a variety of treatments like active stretching, laser therapy, massage, and instructions on what to do at home to speed up the process. My range of motion has increased, and I give them all of the credit. I highly recommend this place for sure!
Elena K.